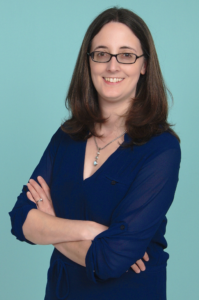 Biography
Called a "bright wom[a]n with big ideas" (Souls in Action), Colorado-based composer Loretta K. Notareschi (b. 1977) seeks to create "compassion" (303 Magazine) and connection through her "powerful" (The Denver Post) and "deeply personal" (5280 Magazine) music. Whether writing for string quartet or symphony orchestra, church congregations or classical ukulele, she seeks to "connec[t] with the audience" (303 Magazine) and move listeners with music of meaning.
Born in Canton, Ohio and raised in Stillwater, Oklahoma, Notareschi is a professor of music at Regis University and a summer faculty member of The Walden School Creative Musicians Retreat. She received master's and doctoral degrees in composition from the University of California at Berkeley, a bachelor's of music in composition from the University of Southern California, and the General Diploma from the Zoltàn Kodàly Pedagogical Institute of Music in Kecskemèt, Hungary, where she was a Fulbright Scholar. Notareschi's music has been performed in the United States, Europe, South America, and Australia by musicians as diverse as the Spektral Quartet, the Sacred and Profane Chamber Chorus, the Duo Montagnard, The Playground Ensemble, the Boulder Symphony, and classical ukulele players Samantha Muir and Donald Bousted. She has received awards and grants from the Cincinnati Camerata, IronWorks Percussion Duo, the American Composers Forum, and the GALA Choruses, and in October 2016, she was a TEDxMileHigh speaker. Her primary teachers in composition have included Morten Lauridsen, Erica Muhl, Rick Lesemann, Cindy Cox, and Jorge Liderman, and her music is published by Disegni Music, Friedrich Hofmeister, and Bachovich.
Notareschi's 2016 EP release, String Quartet OCD, with The Playground Ensemble String Quartet, was praised by Rick Anderson of CD Hotlist as containing "music…of a very high quality." In 2016/2017, she presented this work, along with her Essay Before a String Quartet and an expert panel of maternal mental health professionals, in educational/musical events raising awareness for perinatal mood and anxiety disorders, including a Chamber Music America Residency Partnership at Children's Hospital Colorado with The Playground Ensemble.
Projects in 2020/2021 include the Four Moods for classical ukulele or piano; Sleep Now, Child for SATB or SSAA choir and piano; and Cross/Over for baritone ukulele and vibraphone. She looks forward to live premieres of these pieces and her 2019 Gnomic Concerto for piano and chamber ensemble for Steinway Artist Steve Beck and the Playground Ensemble, once the Covid crisis has passed.
Understanding Mental Illness Through Music – TEDxMileHigh Talk by Loretta Notareschi and The Playground Ensemble
---
Reviews
"All truly beautiful pieces….wonderful compose[r]" -Paul Mansell, paulmansell.co.uk
"Bright wom[a]n with big ideas" -Jonina Diele, Souls in Action
"Touching" -Katie Mitchell, The Rocky Mountain Collegian
"Deeply personal" -Mary Clare Fischer, 5280 Magazine
"Connecting with the audience….the path to compassion" -Brittany Werges, 303 Magazine
"Alluring" –The Denver Channel
"I was blown away. I loved the fact that she had taken this instrument, not losing sight of its beautiful beginnings, into a completely different dimension; musically, spiritually and intellectually" – Donald Bousted, donaldbousted.com
"Powerful" –The Denver Post
"The music is of a very high quality" -Rick Anderson, CD Hotlist
"It was a poignant experience that challenged all my previous notions of what music is and how it functions….high quality…compelling and comprehensible" -Sarah Perske, Deforming Prisms